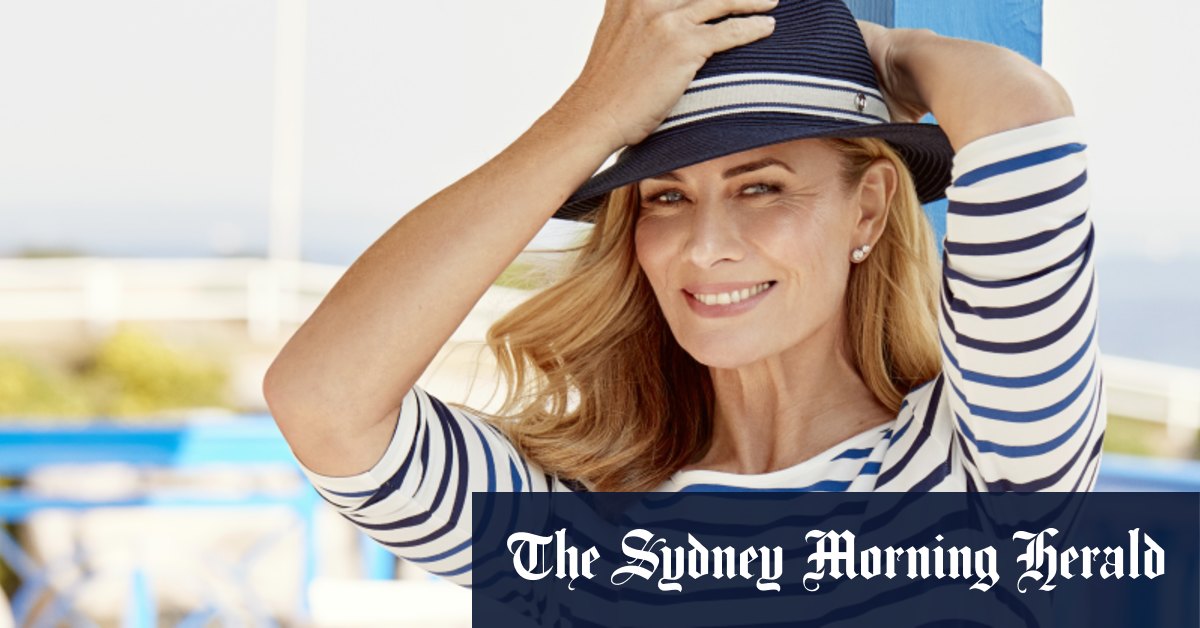 Deborah Hutton on her wardrobe essentials, favorite fashion designers and style inspirations
Each week, we ask a prominent person about their style and the inspiration behind it. In front, Georgie Gordon chats with TV presenter Deborah Hutton.

How would you describe your style?
Sleek and relaxed, with a big nod to casual comfort.
What's the oldest thing in your wardrobe?
A beautiful Indian scarf was given to me by a friend in the early 80's.
And the most recent addition?
A duck egg blue Saba coat.
Who is your favorite fashion icon?
I am not attracted to women for what they wear; the qualities most attractive to me are confidence, maturity and self-esteem, women who are good about themselves. Carla Zampatti, for example, has always held up well.
What is your favorite fashion era?
The 80s. I liked it. You couldn't have enough hair or shoulder pads, or wear enough gold – it was hysterical. I had it all, I thought it was so cool, then the '90s came along and it looked so stylish. But some come back: the pleated pants, the oversized jacket …
Loading
What would you wear …
… On the first date? I would be me: jeans, a T-shirt, a tailored jacket, a low heel. Putting on a little heel is dressy for me these days!
… on a plane? I don't dress to travel like I used to, I just want comfort – soft pants, a T-shirt, a long cardigan, sneakers. In the bag I have everything: pajamas, earplugs, eye mask, a change of clothes and always a big cashmere scarf to snuggle up.
… On the red carpet? Black. I have a few meetings with Carla Zampattis.
Who is your favorite designer?
I love what Zimmermann does – it's beautiful, sophisticated and relaxed.