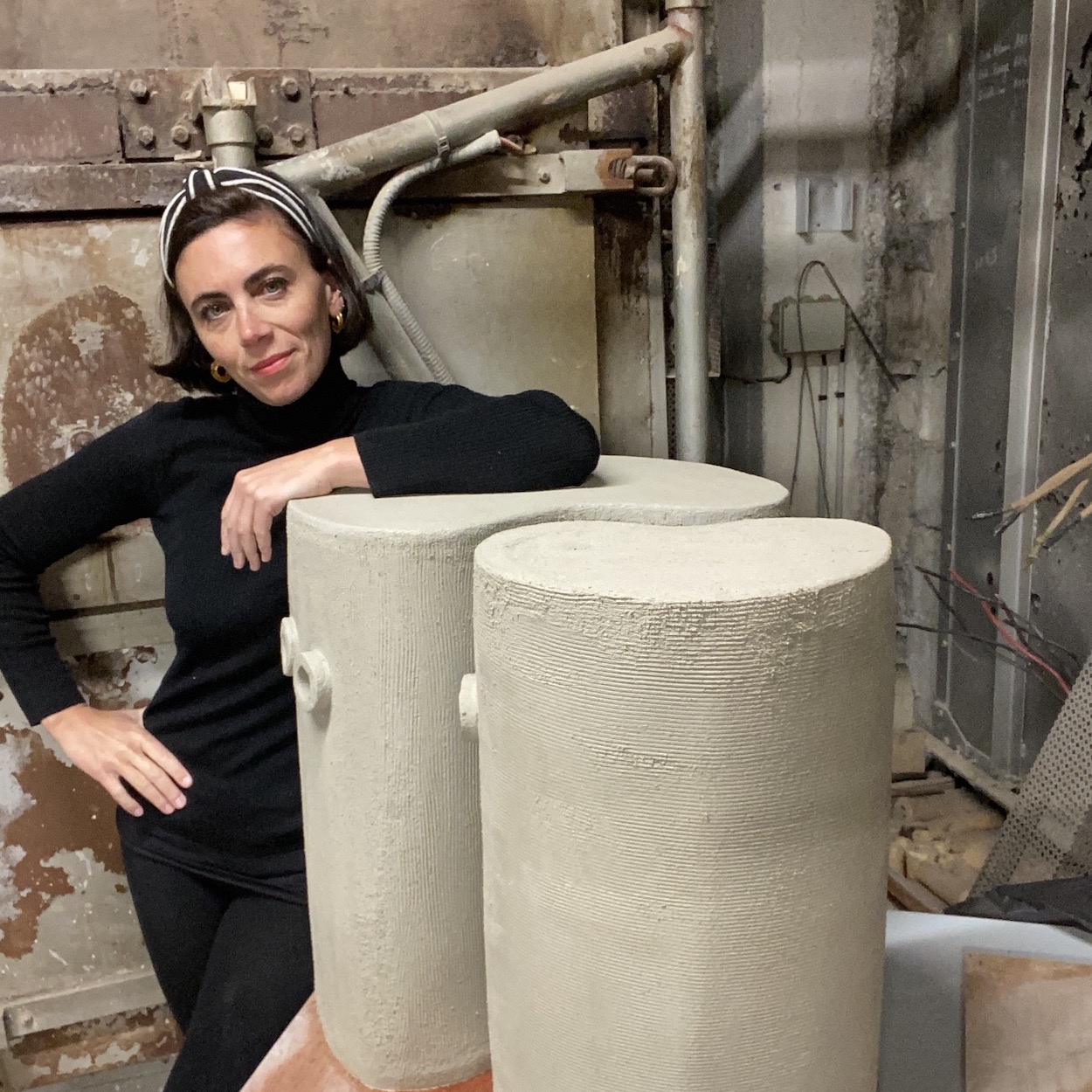 Designer of the day: Olivia Cognet – SURFACE
Here we ask designers to take a selfie and give us a glimpse into their lives.
Age: 38
Occupation: Artist, ceramist, designer.
Instagram: @olivia_cognet
Hometown: Los Angeles.
Workshop location: Los Angeles and Vallauris, France, these days.
Describe what you do: Poetic objects and furniture in terracotta. Sculptural functional art.
The most important thing you have ever designed: A huge bas-relief wall three meters high for an exhibition in Paris.
Describe the problem your work solves: Uniqueness in design. I try to open a dialogue between art and design.
Describe the project you are currently working on: I have a lot of parts in order! A dining table, four lamps, ten mini-murals and more.
A new or upcoming project that we should know about: An exhibition in Paris for the JAG Gallery. For this, I work from Vallauris in the south of France where I explore local techniques and culture. The show will open in October.
What you absolutely must have in your studio: Music, my tools and my machinery. I love a good podcast and orange blossom candles.
What you do when you're not working: Explore, visit, discover all I can, especially architecture, art exhibitions and special places. And have fun with my child!
Sources of creative envy: Craftsmen give me so many ideas. I always want to join forces with other mediums to create new objects. For example, I am currently working on a project with a glassblower. I love the mix between fragile and clear glass versus the sturdy clay that I use.
The distraction you want to eliminate: General negativity. I can not support it.
Concrete or marble? Both.
Building or townhouse? Townhouse.
Remember or forget? Forget.
Aliens or ghosts? Ghosts.
Dark or light? Light.