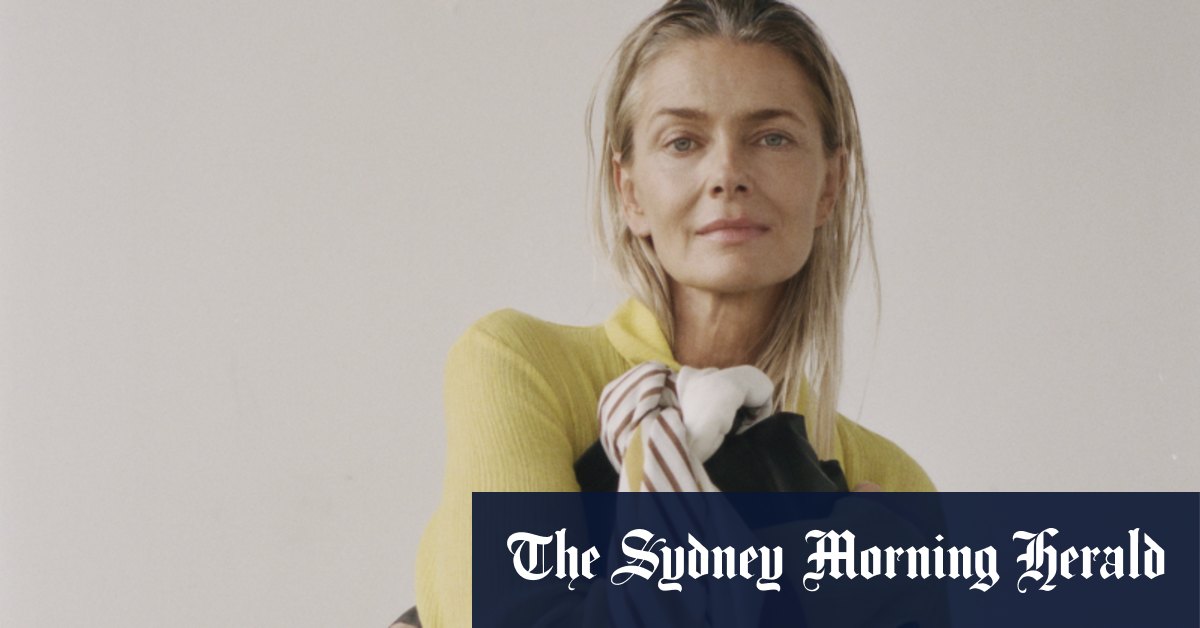 Model Paulina Porizkova on her career, her style and her favorite fashion designers
Do you remember a favorite piece of clothing from your childhood?
When I was a little girl in the Czech Republic, my grandfather was a tailor and my grandmother was a seamstress, so they made all of my clothes. I vividly remember a little issue from the '60s, my special occasion dress. It was a small tunic with bright purple, yellow and black stripes and a big yellow bow.
And your worst fashion mistake?
I probably do one every day. I have a friend who says I look like a mall walker; apparently they are old people who put everything they have on hand and walk around the mall because they have nothing else to do.
What was your first fashion moment?
It was in Sweden in the 1970s when I finally saved enough money babysitting and selling newspapers to buy myself a pair of cuffed jeans and fluffy boots. I was convinced that the only reason I wasn't popular in school was because I didn't have the right jeans and the right boots. Once I got them, I noticed how little clothes mattered.
Do you have a favorite scent?
Comptoir Sud Pacifique has a delicious scent of vanilla, and Amour de Cacao, which smells of dark chocolate. I am not sophisticated when it comes to perfumes; I like to smell like a dessert.
What's at the top of your wishlist?
A few sexy little cocktail dresses and a Maison Atia faux fur coat.
Loading
Is there a current fashion trend that you like?
I'm glad high waisted jeans are back. The pants that grab at the waist flatter me more. When I wear pantyhose on my hips, I look like a test tube.
What shoes do you wear most often?
Birkenstock. If I go out, Manolos.
Who is your favorite fashion icon?
I love Audrey Hepburn's classic style.
What's your favorite laid back casual Sunday look?
At home, a velvet tracksuit, whatever the day. If I go out, black pants and a cashmere sweater.
Paulina Porizkova is the face of Camilla and Marc's Resort Collection 22.
To know more about Sunday life magazine, Click here.
Get the most out of your health, relationships, fitness and nutrition with our Live Well newsletter. Receive it in your mailbox every Monday.