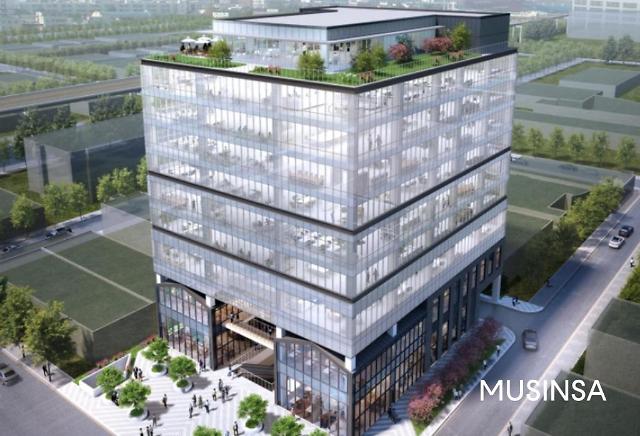 Musinsa online fashion store is nestled in Seoul's hottest fashion and trend district
SEOUL — South Korea's famous online clothing store, Musinsa, has relocated its headquarters to a vibrant fashion district in eastern Seoul that has transformed its shape from a rusty industrial city full of leather and metal crafted by veteran craftsmen. The Seongsu district now attracts young fashion and trend enthusiasts.
Musinsa is an online fashion mall unicorn startup established in 2003. The company first set foot in Apgujeong, southern Seoul, 10 years ago when the riverfront area of ​​Gangnam District was become Seoul's iconic place for new fashion trends. The online clothing store has gained popularity among young consumers in their 20s and 30s by offering unique and affordable clothing through collaboration with local fashion designers.
Musinsa said on Sept. 30 that the company chose Seongsu as its new headquarters due to local characteristics heavily influenced by the growing number of experimental fashion showrooms and pop-up stores that are only open for a short period. The company would collaborate with unique designers and brands in the Seongsu area.
Seongsu was once an old and faded industrial part of Seoul, mostly occupied by small metal and leather workshops in the 90s. The number of artisan shops declined in the 2000s when online shopping malls were introduced , leaving the area half-deserted and antiquated. Master craftsmen left to find new jobs or other cheap fields.
The neighborhood that was once teeming with shoppers visiting handmade shoe stores and auto parts stores regained popularity in the mid-2010s when young artisans and fashion designers came to take advantage of the low costs. Seongsu is now full of colorful and innovatively decorated shops and is a popular place for young shoppers to sample a variety of dishes prepared using unique techniques.

© Aju Business Daily & www.ajunews.com Copyright: Nothing on this site may be reproduced, distributed, transmitted, displayed, published or broadcast without the permission of Aju News Corporation.