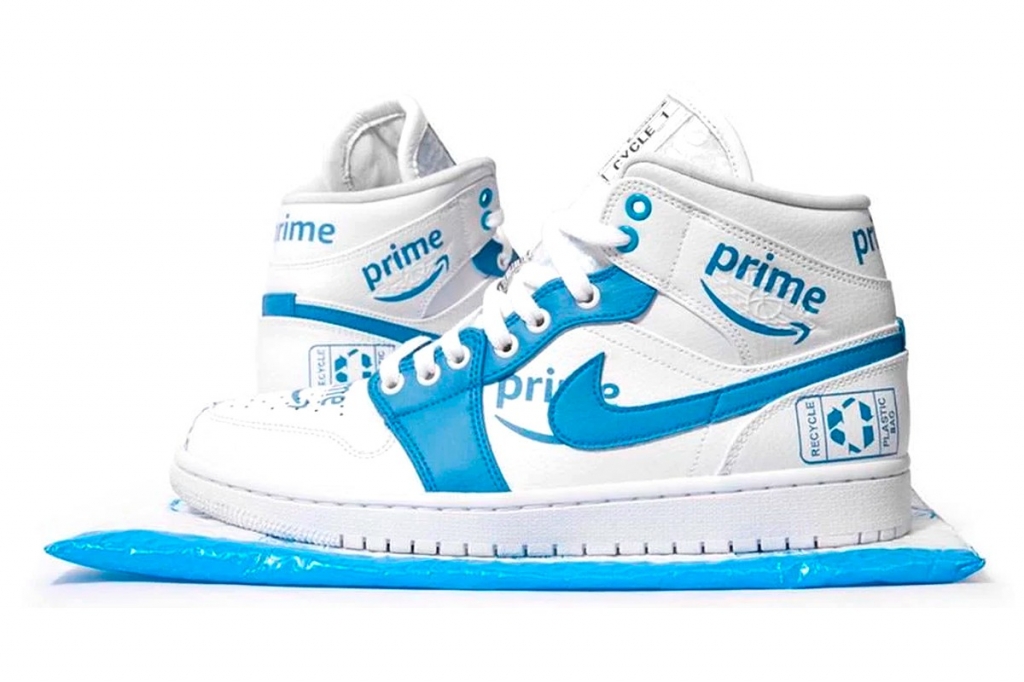 Nike and Converse reach settlement with ex-employee in sneaker customization case
Nike and Converse have settled a lawsuit against its former employee Jeffrey Waskowiak and his company KickRich LLC relating to trademark infringement, dilution, misrepresentation of origin and unfair competition.
The brands sued Waskowiak and KickRich on July 19, 2021 in the District of Oregon over their alleged practice of reselling substantially modified Nike and Converse products that they never endorsed or authorized.
According to Nike and Converse, the defendants acquired genuine Nike and Converse shoes and then modified the uppers to create custom shoes that still display their brand logos.
The plaintiffs alleged that the unauthorized customizations limit their ability to control their brands, corporate reputation and associated customer base.
The plaintiffs also claimed that the modified shoes falsely affiliate them with other brands, such as Amazon overwriting an authentic Nike Air Jordan 1 shoe, adding the Amazon Prime branding in multiple places, including next to the Nike design. Swooshes.
Plaintiffs also claimed that defendants "manufacture and sell laser-cut, digitally downloaded 'shoe designs' that allow others to tamper with many of Nike's signature and trademarked shoe styles, including the Air Force 1, the Dunk and the Air Jordan 1".
Finally, plaintiffs alleged that defendants confused the market by including plaintiffs' vintage logos and slogans, as well as references to Waskowiak's previous employment as a Nike shoe developer, suggesting authorization . The plaintiffs not only sought damages, but also an injunction.
In December, the parties filed a draft judgment pointing out that Nike and Converse are the "exclusive owners" of several trademarks and trade dress.
The proposal also included a permanent injunction against KickRich for infringement and dilution of trademarks and for using false designations of origin in its practice of promoting, offering and selling the products.
Interestingly, KickRich may offer and promote genuine Nike and Converse product customization services, under the terms of the parties' settlement agreement.
As the settlement agreement is confidential, it is unclear what KickRich is authorized to do when providing said customization services.