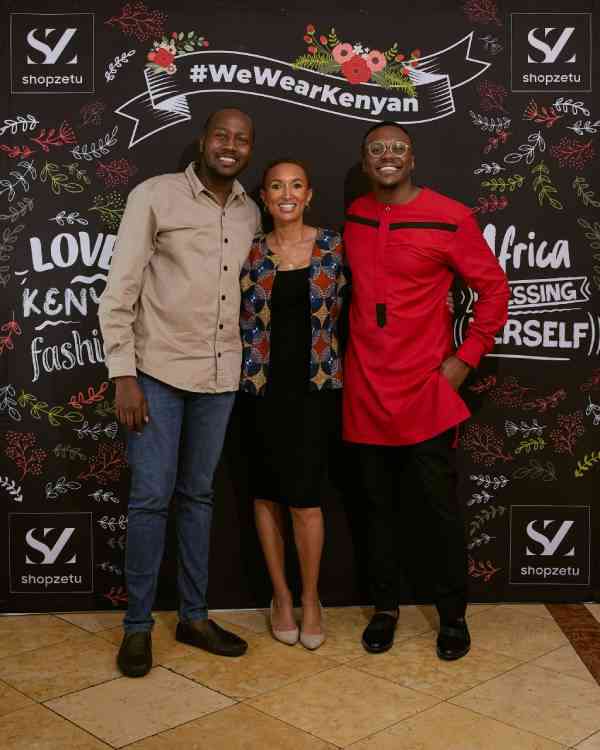 Online Shopping Made Easy: A Word with Shop Zetu CEO Wandia Gichuru
Shopping online can be an extreme sport – if you're trying to put together the perfect outfit. You may need to browse several online stores to choose the top, pants, shoes and accessories that suit your style and social commitments.
This and other factors have been seen as the concept behind Shop Zetu, a relatively new online marketplace in the country. We spoke to the Founder and CEO, Wandia Gichuru, and she explained the solution this platform offers to the common person looking for a good, reliable online shopping experience.
"It's very difficult for a consumer to go to one place and find a variety of options. Our goal is to give the consumer visibility on what exists. In this sense, we are also helping sellers by giving them access to a larger market," Ms. Gichuru said.
She added that the name Shop Zetu is intentionally localized so that Kenyans can feel it is something unique to them. "We wanted people to realize that this was a platform for us, not just for foreigners or for exporting, it is first and foremost for the Kenyan consumer."
The online shopping platform hosts a number of brands including Vivo, City Walk, African Yuva, Ikojn, Salok Havilah, King's Collection, Intimate Kenya, Uncover among many others.
Shop Zetu was up and running as a platform in 2020, but it was not incorporated and launched until January 2022. Ms. Gichuru noted that public reception has been good, adding that online shopping require trust and reliability between customers and vendors.
"A lot of people look, maybe they don't buy at first… what we usually find is that after the first purchase, they come back. With e-commerce, trust is important. For clothes, often people want to see them and pay on delivery," Ms. Gichuru said, adding that the platform targets everyone, offering clothes of all ages and offering products for men and women, middle income and middle income. luxury.
Talking about the challenges faced by designers and retailers while pursuing craftsmanship to create specifically made in Kenya clothing and accessories, Ms. Gichuru said it is difficult to access the proper financing needed for working capital.
"When we say something is made in Kenya, it's not just about putting a label on it. It means that at least one step in the process of making that item is done right here on the ground in Kenya. In this sense, there is a difference between a Kenyan brand and Made in Kenya.
She however clarifies that Shop Zetu welcomes and welcomes both Made In Kenya brands and foreign brands. And the topic of locally made clothing and accessories was raised at a recent meeting organized by Shop Zetu, and attended by the who's who of the local fashion scene, including designers, stylists and influencers from social media.
The meeting was moderated by media personality Caroline Mutoko and included a panel discussion that discussed how to elevate the fashion industry at the grassroots level. The conversation brought together celebrity fashion designer Connie Aluoch, Mark Stephenson, managing director of Sandstorm Kenya and content creator Patricia Kihoro.
Other panelists were fashion designer Esther Nyawira, founder of Elsie Glamour, and Wakiuru Njuguna, partner at Heva Fund, a financial institution that lends to creatives.
At the beginning of the discussion, which aimed to determine exactly what the industry lacked and to solve this problem in the future, one wondered if the brands had enough visibility. Do Kenyans know about Made In Kenya fashion? And does it help when visible personalities choose and proudly wear Made In Kenya products?
"One of the things I get a lot from anyone who consumes what I put on or sees me is 'God is this a Kenyan?' Be it fashion, music, jewelry. I would always understand that," Ms. Kihoro revealed, noting that more visibility is needed to create awareness that these products are on offer and that they are accessible.
She spoke about the misperception that products made in Kenya should only be purchased and worn on special occasions, noting that this perspective needs to be dispelled.
"It could be the crop top or the jeans from Shop Zetu. It doesn't always have to be a 20,000 shilling outfit for a special occasion. A Kenyan with a day job, for example going to the bank, should know that he has local options for good quality work clothes."
Sandstorm Kenya managing partner Mark Stephenson explained that the high prices often set on Made In Kenya fashion are not the work of the designers, but rather a struggling local manufacturing system.
"We discovered, along with industry colleagues, that we had to go this route because outsourcing was not an option. There was no stable manufacturing base. If you look around the world, very few fashion brands are vertical. They are all laminated and have manufacturers supplying. The whole supply chain is down," Mr Stephenson said.
"It's one of the biggest constraints in Kenyan fashion and African fashion. It's like every designer has to build their own factory, which is really difficult. We are made in Kenya because we are made by Kenya and the relationship it has with us.
And the rough terrain that fashion players have to navigate locally has raised the topic of policies and what the government can do to lend a hand to the promising industry.
Young entrepreneur Ms Nyawira from Elsie Glamour, said having joined the scene just 6 months ago, she feels now is the right time but hopes the right policies will be put in place to support local businesses like hers.
"One of the reasons Kenyan fashion is expensive is that it is expensive to produce in Kenya. If policies were fairer, prices would go down and it would be affordable for everyone," Ms. Nyawira said.
Written by Kirsten Kanja.