past meets present at the industrially stylish kenta nagai watch store in tokyo
Japanese watch store is the definition of brutalist luxury
as if I entered one of the tokyois abandoned, underground shrines, the askwatch the shop by interior designer kenta nagai is the definition of brutalist luxury. among the twisted concrete walls, rare and high-end products are displayed like trophies on the illuminated shelves. the fragmented architecture of the existing building over the years becomes the ideal setting for the Japanese watches, as the two deadlines meet.
The kenta nagai watch store is as immersive as it gets with the layered materiality and sophistication
all images are courtesy of kenta nagai
kenta nagai keeps fragmented rawness exposed
instead of covering and smoothing the various fractures, the Japanese designer kenta nagai chooses to showcase them and embrace them. to stay true to its 'simple', 'honest' and 'borderless' philosophy, the watch store's, crevices, cracks, holes and pipes are all exposed and embellished. over a span of 75m2, the two floors take the customer on a quest to find what he desires where the interior rawness is associated with contemporary and industrial touches.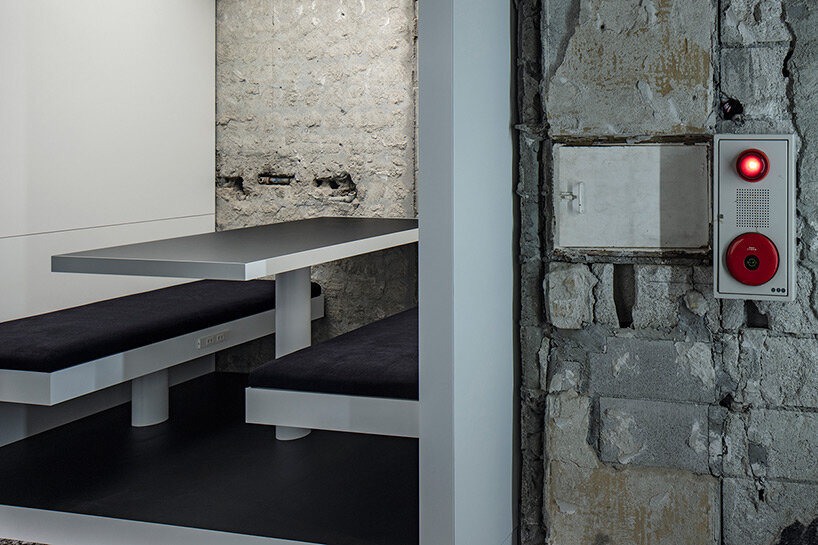 existing rawness is enhanced with a contemporary industrial feel
industrial elegance shines through kenta nagai watch store
the white light strips, pebbles, stainless steel display cases, integrated benches and the underlit walnut floor deeply integrate the different layers of materiality with sophisticated and minimal touches. while the concrete shell hides the electrical and mechanical services, the plasterboard bulkhead panels feature a seamless aesthetic. in a room filled with juxtaposition, a sense of elegance shines through.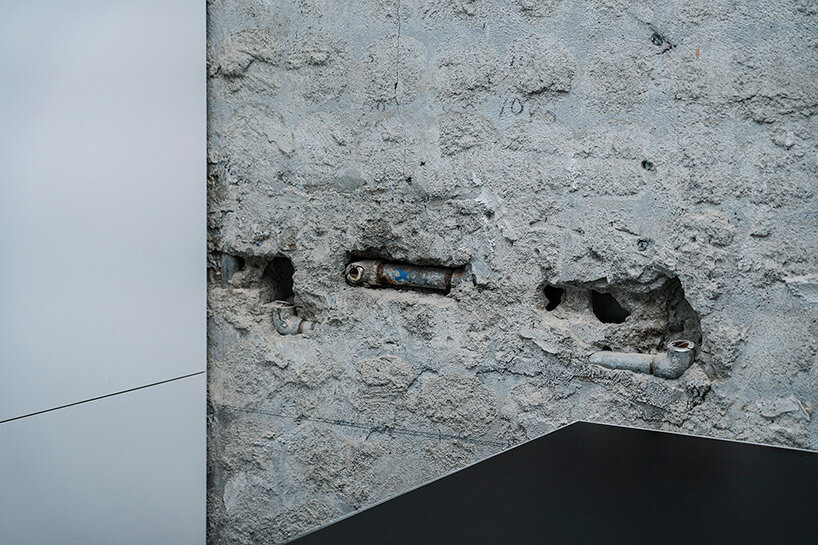 the concrete hull hides all electrical and mechanical services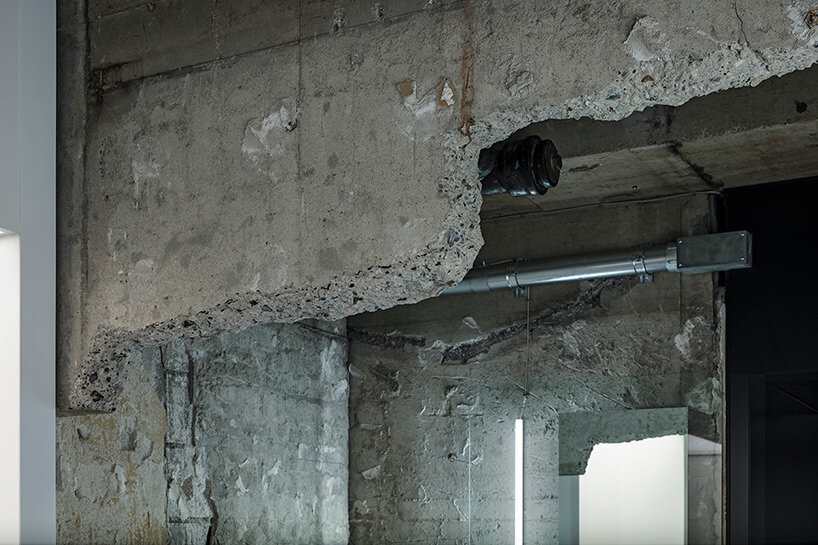 designer kenta nagai chooses to keep pipes, cracks and crevices all exposed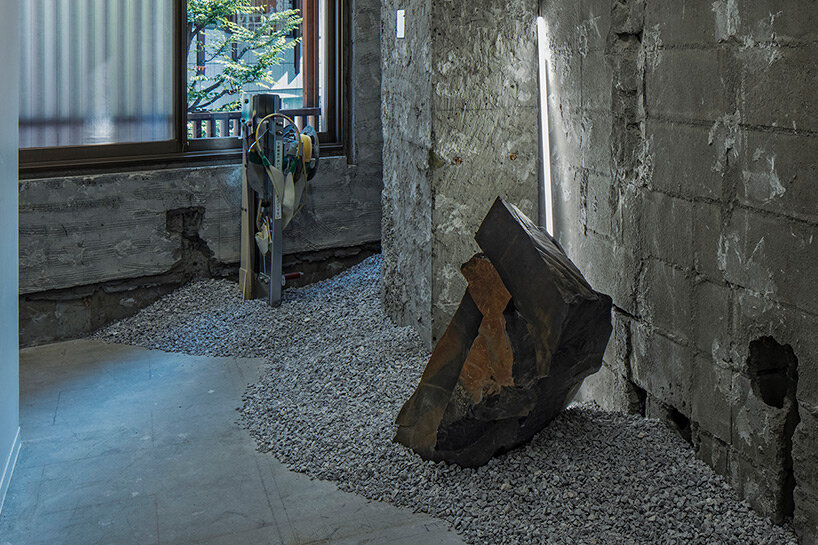 modern touches highlight what looks like an archaeological site