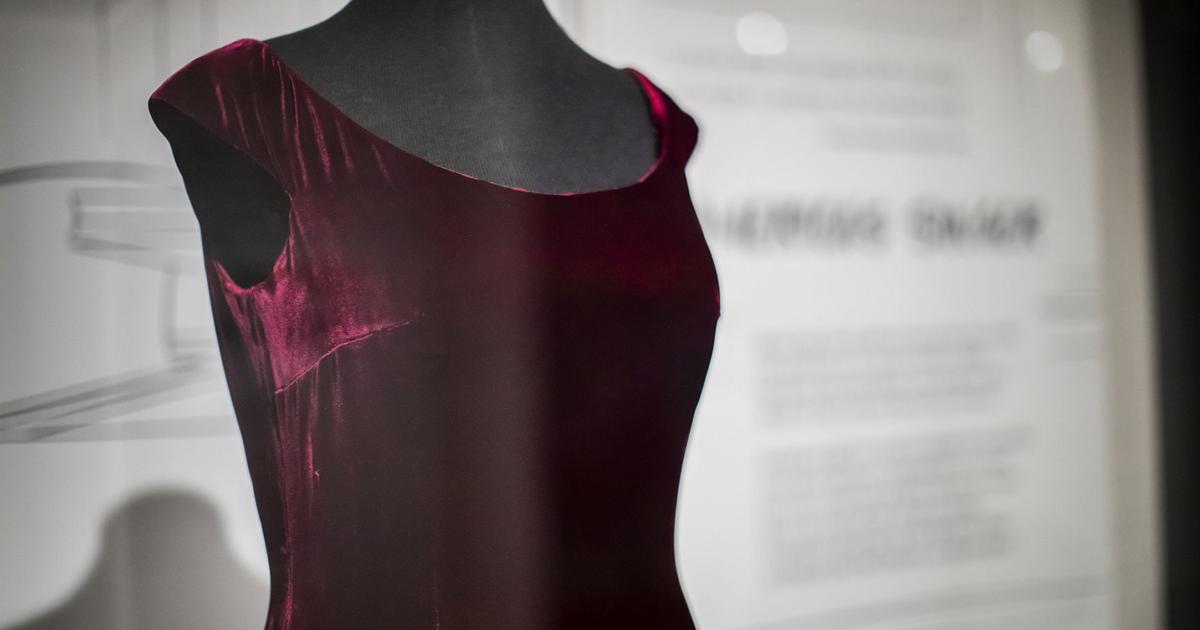 Penn Museum celebrates Marian Anderson | Entertainment
In honor of Black History Month, the Penn Museum and the National Marian Anderson Museum & Historical Society are presenting public programs to honor the life and work of groundbreaking contralto singer, Marian Anderson.
The month-long celebration of Marian Anderson's achievements includes a series of virtual book clubs, which will read "My Lord, What a Morning: An Autobiography" by Marian Anderson, a concert, and inclusion in an exhibit.
The first of three book club meetings will take place on February 7 at 6 p.m.
Anderson, a gifted opera singer, was born in Philadelphia. Her voice helped her break down racial barriers in music. In 1939, she was denied the opportunity to sing to an embedded audience at the Constitution Hall of the Daughters of the American Revolution in Washington DC. The incident brought it to light. With the help of First Lady Eleanor Roosevelt and her husband, President Franklin D. Roosevelt, Anderson was able to sing on the steps of the Lincoln Memorial in the capital. She sang to an integrated crowd of 75,000. It was a powerful moment.
Jillian Patricia Pirtle, CEO of the National Marian Anderson Museum & Historical Society, says, "She really felt in life that everything she did was not for her. It was to help the next person so they didn't have to go through what Marian Anderson went through. It really is a selfless way to live and a beautiful heart to have. Her talent, coupled with her humanitarian and civil rights efforts, made her an iconic figure in the civil rights movement.
Anderson became the first African-American singer to perform at the White House. She will become the first African-American to sing with the Metropolitan Opera in New York. The beauty of her voice helped break down those barriers.
Throughout Black History Month, the Penn Museum invites the public to visit its Stories We Wear exhibit, which features a beautiful merlot velvet dress worn by Anderson. The dress is on loan from the National Anderson Museum & Historical Society and was designed by Zelda Barbour Wynn Valdes, one of the first black fashion designers, she dressed the "who's who" of the 20th century, such as Ella Fitzgerald and Josephine Baker .
Just in time for Valentine's Day, February 13 at 4 p.m., the National Marian Anderson Museum and Historical Society will host a presentation and performance of Marian Anderson's love letters with her husband Orpheus 'King' Fisher, followed by a reception at the Penn Museum. Titled "The Letters," this performance will be a dramatic reading of the personal correspondence Anderson had with her husband during their 70-year relationship.
"Black history is three-dimensional and four-dimensional. As we talk about our struggles as a people. We can also talk about the love we have as a people. It's also part of black history. It's love. It's romance," says Pirtle. She will play the role of Anderson and actor Bryan Anthony Wilson of Fisher.
Pirtle is not only the CEO of Marian Anderson's Museum, but an artist herself, very passionate about continuing the legacy of Marian Anderson. When she was four, her mother got tickets to a UNICEF benefit at the Academy of Music that Marian Anderson supported. "I was breathing in his rarefied air," joked Pirtle.
She would go on to be in the Marian Anderson Scholar Artist Program at age 13 and now the CEO of her museum. "If we don't preserve our history as women, as African Americans, as people of color, then who is going to?" Pirtle asked.
This collaboration between the National Marian Anderson Museum and Historical Society and the Penn Museum is a multi-level year-round partnership, which comes at a crucial time, as the Marian Anderson Museum needs renovations after a flood in August. 2020. The flood destroys much of the building's structure and many Marian Andersons artifacts including dresses, sheet music, photos, letters, etc. need to be restored. To help restore this national monument, please visit marianandersonhistoricalsociety.weebly.com/