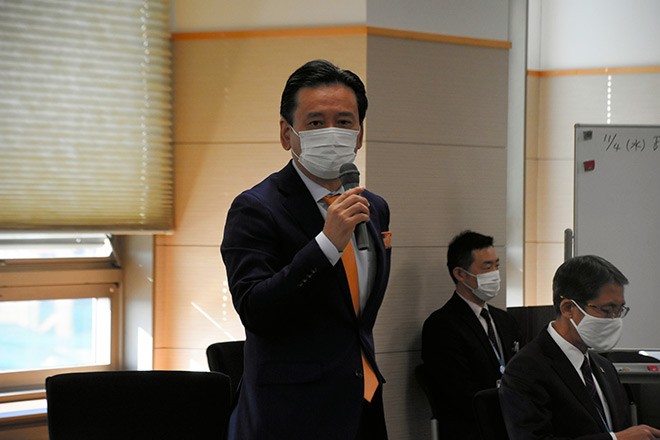 Saga Prefecture to Accept Loan from ANA Staff to Return a Favor
SAGA – Saga Prefecture announced on November 4 that it plans to accept around 10 employees on loan from the ANA Group as the airline struggles to recover from the financial damage caused by the COVID-19 pandemic.
Loaned employees are expected to work as staff of the prefectural government in areas related to town planning and tourism.
The prefecture allocated about 10 million yen ($ 95,840) in its budget request to cover part of the costs associated with their employment.
The plan was announced at a meeting of prefectural government officials discussing a draft supplementary budget to be submitted to the regular session of the prefectural assembly which will begin later this month.
The Saga government is coordinating with the ANA group to start accepting workers by the end of this fiscal year and continue their employment for about two years, according to the airport division of the prefectural government.
ANA Holdings Inc. has announced that it expects to post a record net loss for fiscal 2020 as demand for air travel has dried up amid the pandemic. The company said it plans to reduce personnel costs by loaning its staff to outside companies.
"ANA supported Saga Prefecture when the Prefecture struggled to manage Saga Airport," Saga Governor Yoshinori Yamaguchi said at the November 4 meeting. "It is a project to cherish the bond between us."
The airport division said the project represents "cooperation" with the ANA group, not support.
ANA has operated flights to Saga Airport since it opened in 1998. Previously, the company offered five daily round-trip flights between Saga Airport and Haneda Airport in Tokyo, but currently operates only three, except on certain days, due to the spread of the new coronavirus.