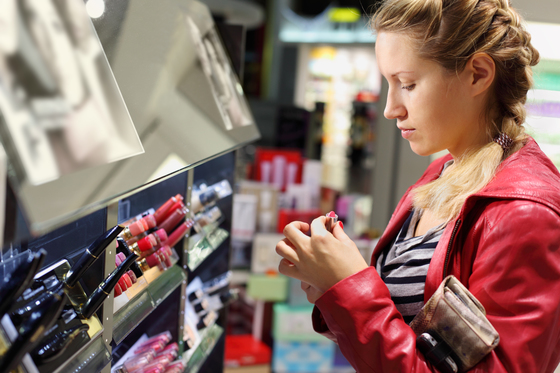 What the lipstick effect can teach us about supply chains
Welcome to Thomas Insights – every day we post the latest news and analysis to keep our readers up to date with what's happening in the industry. Sign up here to get the day's top stories straight to your inbox.
Americans are still spending money, especially on beauty products, amid rising inflation.
According to the NPD Group, the beauty category was "a rare beacon of hope" for retailers in 2022, and the only discretionary distribution category to benefit from a rise in unit sales in the first half. Makeup sales, including lipstick, were up 20%, skincare 12%, fragrance 15% and haircare 28%.
This is a phenomenon known as the "lipstick effect".
What is the lipstick effect?
The lipstick effect is what happens when consumers continue to spend money on small luxury items in times of economic crisis.
The term was coined by former Estée Lauder president Leonard Lauder. He observed how lipstick sales soared in the wake of the September 11 terrorist attacks and speculated that the merchandise must be an adverse indicator of an economy. A theory that holds up.
When people are strapped for money or preoccupied with an ongoing cost of living crisis, they are unlikely to splurge on expensive luxury items. But they can probably find the money to buy smaller luxury items, such as high-end lipstick, that don't break the bank. More frequent and discretionary purchases allow consumers to temporarily forget their financial worries and afford good quality and durable products.
Although this economic indicator is most often identified in the beauty sector, it is transferable from one industry to another. This explains why fast-food restaurants, movie complexes, and high-end liquor companies also thrive during economic downturns. Consumers seek out these indulgences when spending money on a five-star getaway or a Michelin-starred restaurant is out of the question.
Another driver of the lipstick effect, and one that applies only to the beauty industry, is the fact that economic downturn generally results in more competitive labor markets. As a result, job seekers may choose to invest in additional or better beauty products in an effort to influence how they are perceived by potential employers. One study even suggests that wearing makeup may be linked to better academic performance and a more positive mood, possibly due to the boost in self-esteem that comes with it.
How can retailers take advantage of the lipstick effect?
Knowledge of the lipstick effect is likely to influence business strategy. Indeed, retailers producing the small luxury items popularized due to the lipstick effect may be insulated from the effects of the economic crisis. Walmart, for example, is investing in additional beauty products and rolling out new beauty displays in hundreds of locations, while Target is opening hundreds of Ulta Beauty boutiques in its existing stores. Maybe other retailers will follow.
But enjoying the lipstick effect isn't as easy as investing in a ton of high-end lipsticks. On the one hand, it is actually very difficult to access cosmetics sales data at weekly or monthly intervals. Not only does this make it harder to predict economic downturns based on the lipstick effect, but it's also difficult for retailers to anticipate peaks in demand and effectively manage their inventory levels.
Then there's the fact that the cosmetics industry is plagued with supply chain complications. Among other things, players in this $532 billion industry must deal with supply chain disruption, customer demands for brand responsibility and supply chain transparency, and need very specific shipping and storage conditions. Are the products transported at the right temperature? Do they arrive undamaged?
How retailers can improve supply chain efficiency
Prioritize supply chain stability – Ongoing supply chain disruptions, including factory closures, border delays and natural disasters, mean retailers could struggle to adapt to sudden shifts in customer demand. To mitigate these risks, retailers need to invest in contingency strategies, avoid reliance on sole suppliers, and increase inventory levels.
Evaluate products carefully – It's about finding the right balance. Too cheap, and retailers will struggle to produce a high quality product. Too expensive and no one will buy it.
Diversify the product offering – Adding additional and well-priced product lines is a good way for retailers to attract new customers and excite their existing ones.
Technology investments – Increasingly sophisticated AI solutions are able to predict rises and falls in consumer demand, making it easier for retailers to manage their inventory levels.
Image credit: Pavel L Photo and Video / Shutterstock.com
3D printing could take aviation to new heights
Next story »
More supply chain